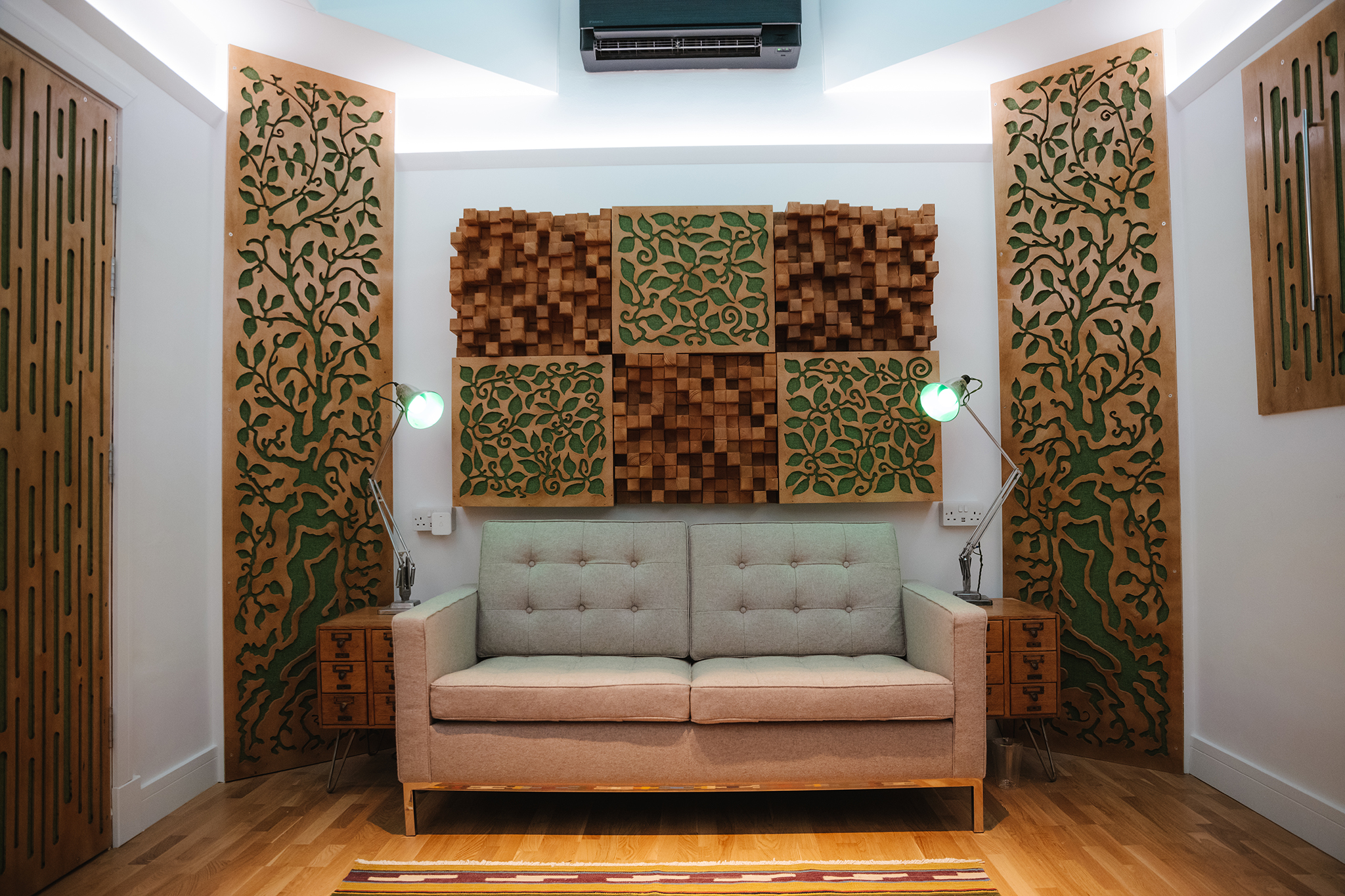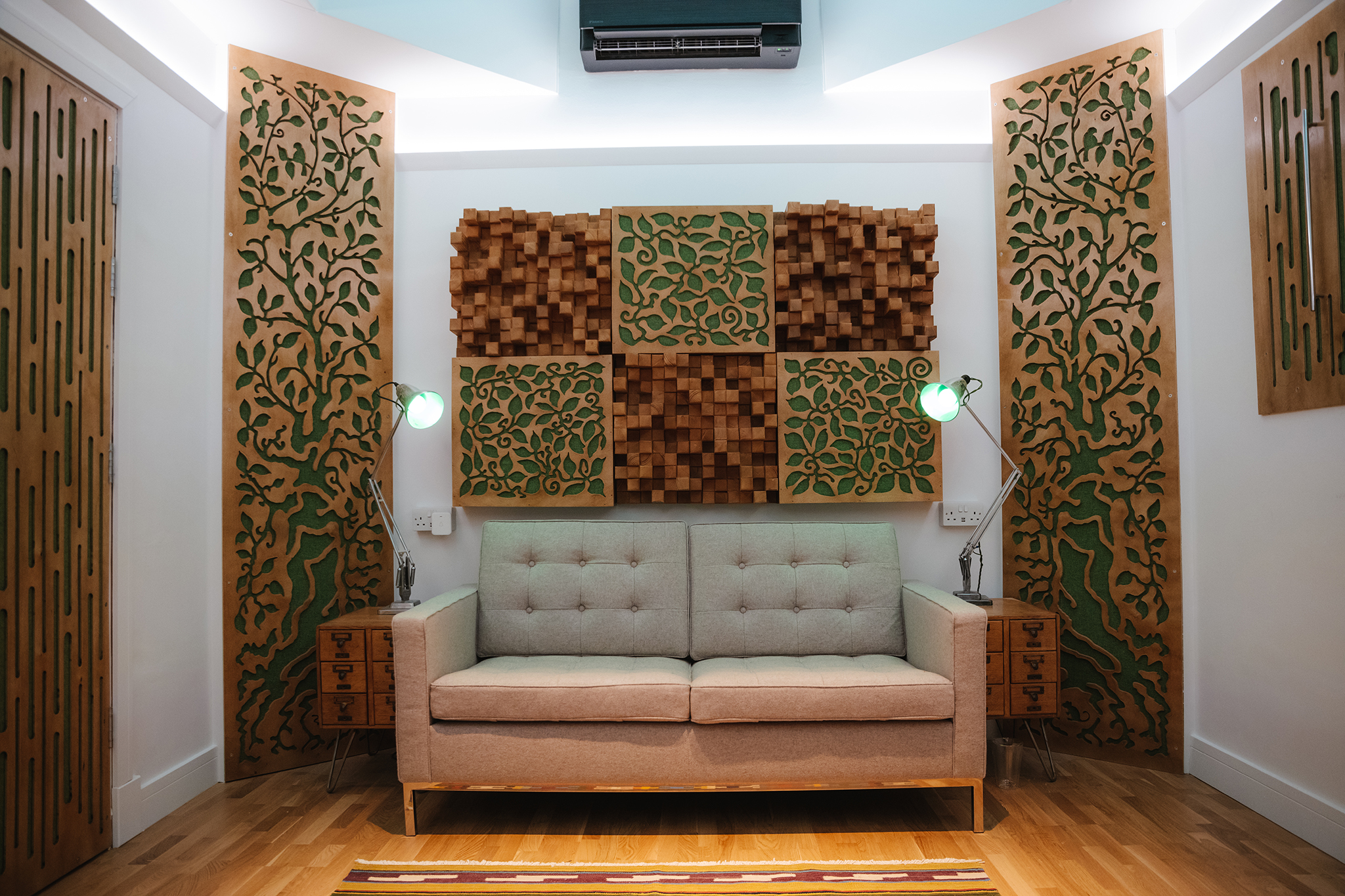 We have received many comments and enquiries about the sound treatment used in the Treehouse.
All the birch wood acoustic panels in the Treehouse have been designed & manufactured by acoustic artist Brandon Knights. These are complimented by the super-angular white ceiling bass traps and cloud spot ceiling diffusers, built and installed by studio designer Ed Smithson.
Brandon & Ed work as a team and are currently sound insulating and acoustically designing/installing a large studio area here at GPS known as 'Analogue Heaven'.
There are many more fabulous abstract design panels to be installed in the new studio. Photos to follow soon!
After years of experimenting and sound measuring, these designs perform extraordinarily well, whilst being real original art pieces. Made from birch wood they introduce a wonderful, organic feel in the studio, far apart from standard 'off the shelf' products that often purvey a dull and repetitive vibe with acoustic effectiveness to match.
Due to all the interest, we are now looking to replicate some of the original hand-cut designs such as the corner bass 'Tree Traps', various abstracts and non sequential linear panels.
For use in music studios, home cinema's, Hi-Fi listening spaces or just as functional art!
We can also source various technical foam/mass layers from a third party supplier and give advice for your design requirements and installation.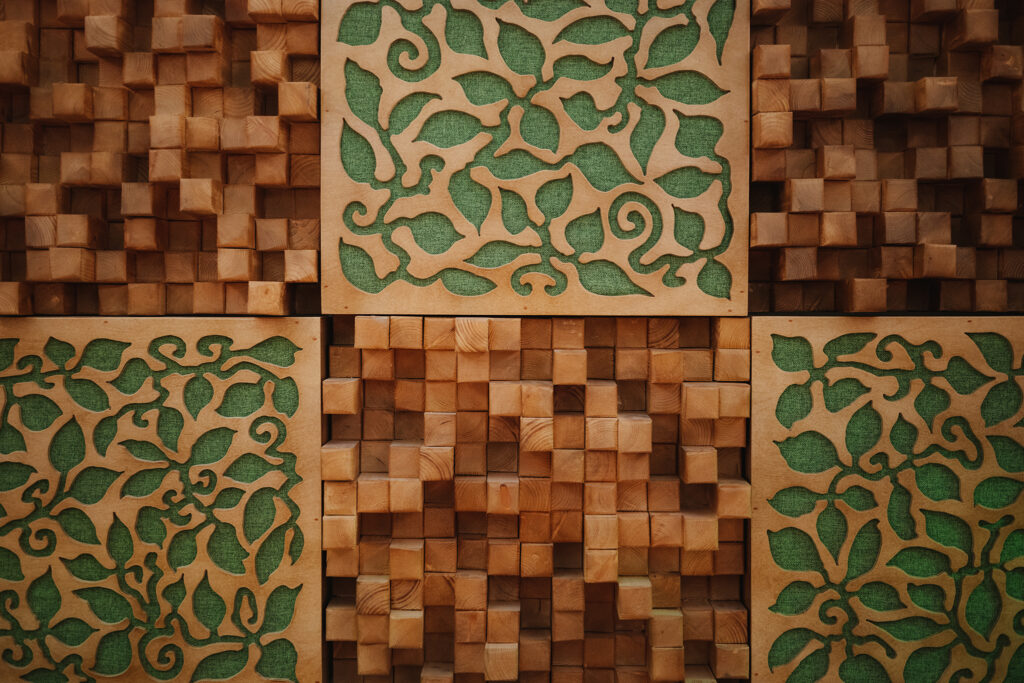 Contact us for a chat: